Becoming disoriented after experiencing drastic changes in life is expected and natural. Because of this, culture shock was something we openly discussed at length with our teenager before, during and after the move to our secluded mountain top. I suspect Cog also gently included me in the realm of those who needed to mentally prepare to experience life in, at times, a very different world.
Actually I think my saving grace was that I wanted to do this. Two years earlier my ego was eviscerated when I realized I wasn't able to do much of anything to take care of myself. Water, food, clothing, medical care, transportation, even just to grow a vegetable; these things and more were always provided by an external source who accepted my money in return. Because both the money and what I needed were always available, I never considered the concept that I wasn't actually providing them myself. Because of this mindset there didn't seem to be a need to question much of anything.
In the threads of Two Ice Floes and Zero Hedge we all talk frequently about those who don't appear to question why things are the way they are, who seem to be asleep. Who amongst us doesn't have a few stories about people we've tried to engage in serious discussion so that we may explain the reason for, and the magnitude of, the changes already here and those still to come? These people are our neighbors, friends, children and parents. Previously when I would think about their plight I'd get, and sometime still do get, a sense of panic in my gut. You know what I'm talking about, the way it feels when one of our kids is in danger or we're caught off guard with terrible news. I think in this day and age it is not unusual for us to project all kinds of scenarios about unprepared loved ones and the hardship they might bring to all involved.
As we have been programmed to do, we tend to label them in order to cope with the emotion we experience when we believe others possess poor levels of awareness. And isn't this just another type of fear on our part, the fear that unfortunate circumstances will crash into them? Fear that their unfortunate circumstances will crash into us? Fear of suffering, be it theirs or ours?
Aside from me giving in to the situation and reacting with negative emotions, I think perhaps I have done myself an even greater disservice here. Intellectually I know by assigning labels to people that I set myself up for a polarization of my mind. Awake versus asleep, good versus evil, them versus us and so on. By discounting those who I don't see as one with me, I have dismissed all that is good about that person. I have denied myself the possibility of sharing and connecting with others because I think I am better than they are, or their lack of specific knowledge will put me at a distinct disadvantage.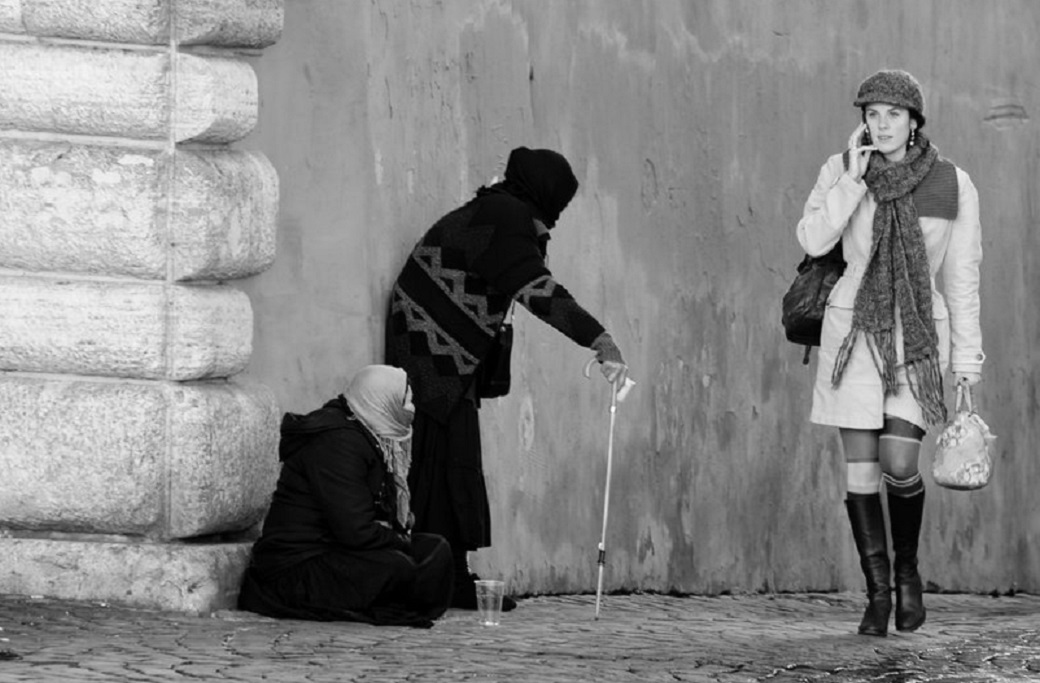 So let's say I encounter someone who has little to no understanding that central banks, along with too big to fail international banks and multinational corporations, are looting and pillaging the country. And that these entities, working together, seriously influence, if not outright control, essentially all global governments. Is this person actually 'asleep' in the context we frequently mention? And if they are, does that put them in the category of a liability to me? Should they worry me or cause me to distance myself from them because I fear one day they might become a physical or emotional zombie?
Lately I have found myself with the proverbial cream pie on my face as I examine my own cognitive dissonance. The people whom I have so readily dismissed for their lack of understanding can run circles around me in so many ways. They know how to grow things and cook what they grow. These people can make, build and repair things that I have been an oblivious, and quite frankly ungrateful, end-user of. And these aren't just working class people or those who belong to a particular age group or ethnic demographic that I have previously categorized as "other than mine."
Often the very same people whom I have tagged as "asleep" are kind and compassionate individuals, possessing in my opinion a far more valuable trait than simply being able to, or desiring to, understand the nature of the banking Ponzi. The derogatory term "Sheeple" is just the latest inflammatory label to ignite my righteous indignation against this group. When did I become so cold that such a label invalidated the worth of another person?
I don't think evil is something that lurks out there like a monster behind a veil. Darkness and light are things that coexist within us; we all have inner demons to battle. By ignoring the light in each person I encounter, whether they pass the so called sheeple test or not, I am encouraging the darkness. Indeed, if all evil needs to grow is for good (wo)men to do nothing, then could it be that by each act of dismissal we are doing just that?
And exactly who are these people we see as being asleep? I suspect they are people just like you and me, and their only crime is that they appear to be in denial. It is as if everyone who has been hiding under a rock doesn't know times have changed. Seems to me that this denial is actually a form of culture shock. It might be their reaction to being disoriented when confronting the potential for extremely different societal rules and living conditions now and/or in the near future.
I may not be able to prevent 'something wicked this way comes', but that doesn't mean I must choose to proceed without compassion in order to buffer myself. There are ways to help ease the culture shock others might be experiencing. A quick smile, a small kindness extended, and a helping hand offered is such a windfall to both the recipient and giver alike. While doing so may not erase the pain they are currently experiencing while walking their own path, I still wish to encourage the light and not the darkness of their perception. I think it may be the only way we have to find our way through this mess with an acceptable outcome.