It seems a bit backwards that we Cogs have spent this cold, snowy week immersed in learning about the pros and cons of solar energy. Too windy to cut wood and too wet and slippery to be outside except for chores, Cog began tackling the tricky issue of using a solar powered system as a backup power supply for our well. The devil is in the details he carefully explained. "Amps times volts equals watts."
Gently teasing me about my status as a former urban princess, meaning one who expects to have things work at the flip of a switch and to pay someone to fix it when it breaks, Cog pointed out I came into this homesteading experience with little to no technical understanding of household systems. Electrical, plumbing and structural concepts were for the specialists, not homeowners who don't even know that 'amps times volts equals watts'.
Having relocated to our mountain in order to live a more self-sufficient lifestyle, it has not been lost on me that relying upon ourselves means becoming a generalist who can evaluate, design, build, and maintain many systems at a basic proficiency level. The learning curve has been steep and often comical as I have tackled becoming a gardener, cook, and herbalist. But these tasks have paled in comparison to the knowledge Cog teaches me about the modification and upkeep of our home. It has been particularly difficult for me to remember that amps times volts equal watts.
Why can't I remember that? Amps are carefully considered when calculating the electrical surge needed to start an electric motor, a brief and sometimes very powerful draw of energy. Volts are kept in mind when powering the typical household device or appliance we use. We plug regular things into a 120 Volt outlet. The dryer, stove and well pump are each on a 240 Volt line, thus the funny plug on the appliance and the big clunky outlet it gets plugged into. I thought I finally understood it all since I had now scribbled it on a sticky: amps times volts equals watts.
So we simply needed to set up a solar collection system with enough watts to meet our goal, which in this case was to run the well pump. Although our well is shallower than others on the mountain it is still quite deep, nearly 250 feet down. Hand or simple electric suction pumps do not work at that depth. So during a long term power outage, when our backup generator runs out of propane it would be wonderful to switch the well pump to solar energy for a sustainable water source. Easy-peasy because amps times volts equals watts.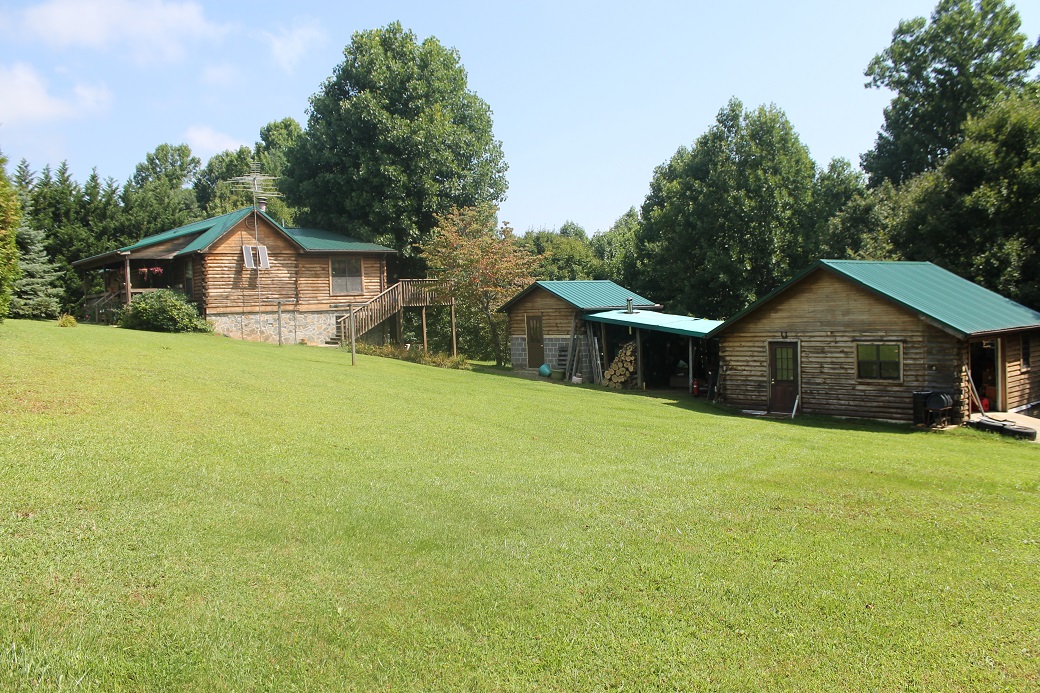 As I asked more questions Cog vacillated between feelings of frustration and laughing out loud at my Star Trek impression of "Make it so Number One." It seems that in my enthusiasm to find a quick and easy solution I managed to oversimplify the whole matter in much the same way people who are used to writing a check to pay the contractor often do when they don't want their heads filled with details, but just want the damn thing to work. Still in the mindset I learned in Consumerism 101, Cog offered up "it's not just about the watts honey." No, it is! That's what it says on my sticky: amps times volts equals watts!
It was during the back and forth with Cog as I continued my solar education that my talents as an expert word-maker-upper came into play. I discovered that the technical jargon could be altered to better describe the process or function, something which still makes us both laugh each time it is used. In this way we can smile over what was previously a dry and serious matter. In fact, the new lingo came about as Cog was showing me that while amps are all equal, some amps are more equal than others.
To illustrate the problem Cog outlined this issue of amps as I grabbed a legal pad and began scribbling notes. The sun shines on the solar panels where energy is collected and funneled into batteries via a charge controller. The tricky part comes in converting that stored battery power to run a household electrical device. For that you need an inverter. Solar inverters are very touchy as to 'watt' quantity of amps you need to draw.
The motor in our well pump needs a swift kick of amps to get it started, a temporary surge if you will. Cog explained to me this electrical kick is called an "in rush" and he bought a pricey meter to not only measure the current in a wire from the outside, but to measure the surge to start the pump. He was so funny, almost excited when the UPS guy brought his new toy. With this we would discover 'which' amps times volts equals watts.
As we tackled the measuring of the surge with Cog's new "in rush meter thingy" we turned on various faucets to force the well pump to kick in. Move over Doc Brown because our well pump's "in rush" of amps might as well have been 1.21 giga-watts after watching Cog's reaction. For approximately 2/10ths of a second the pump required 57.5 amps to start the motor. Doing the math, 57.5 amps times 240 volts equals 13,800 watts. We're gonna need a bigger flux capacitor.
Typical quality (and pricey) inverters provide around 4 to 5,000 watts of continuous power with maybe a 8 to 10,000 watt 'surge' capacity. So a quality inverter that could handle our well pump would be a seriously expensive upgrade. Thank goodness Cog is stubborn and continued making phone calls as he searched for answers to our new dilemma. He discovered a gadget called a "soft start" controller which basically stretched out the time of the initial energy surge required to start the motor, thereby reducing the amps needed all at once. I dubbed this the "in rush slower-downer." Perhaps with this device we would need less amps times volts to equal fewer watts?
But alas, a subsequent conversation with an expert at the manufacturer of our well pump confirmed the well pump motor would not last long with the in rush slower-downer, aka the soft start controller, in place. The electronics and capacitors inside the 'standard' well pump motor requires a massive jolt of amps to turn the motor over and overcome the water pressure already in the pipe running to the surface and onward to the house. Essentially it would quickly burn out the motor. With the solar collection system we were considering, sometimes there just aren't enough amps <sigh>.
Cog did discover that the same company who manufacturers our well pump also offers deep well pump systems already set up for solar with a type of soft start device designed in. Unfortunately, the cost is on par with the flux capacitor inverter we would need for the 13,800 watt surge in our initial design. Watt to do, watt to do?
So, for the immediate future our backup water supply remains a clear babbling creek, inconveniently located several hundred feet down a steep and uneven logging road at the foot of our property on the edge of the mountain. While this actually helps comfort me in my process of emotional bargaining, consoling myself that we have alternatives in place should we need to actually become sustainably self-sufficient for a long period of time, we need to find a way to get our water to the top of our mountain. For now, the power to do that remains locked in the simple formula: amps times volts equals watts.