I confess…..every so often I manufacture an important excuse to get off the mountain. Our household joke is for me to "air out" once a month whether I need it or not lol. Recently it was time once again.
My vital task that morning was to hit the nurseries for final fruit and vegetable flats now that the early planting season was almost over. The recent cold nights had zapped the delicate cantaloupe seedlings I had planted and several red cabbage had succumbed to what I now think was a nitrogen deficiency, sigh. Armed with limited cash so as not to overspend, I set out for a leisurely drive down the mountain.
The drop of elevation from our mountain top homestead is severe enough for my destination to be three weeks ahead of us in the summer growing season. If planned carefully, this is quite an advantage for me. I can transplant more mature plants for a longer productive period of time and thus a superior yield. Quite satisfied with my haul from the last nursery I wanted to visit, I pulled out onto the country road to head back home.
To my surprise there across the street was a small building with a few signs in the window, one of which read "Essential Oils". My heart skipped a beat as I did a quick U-Turn and pulled into the parking lot. My mouth was probably hanging open in anticipation.
While the locals may be familiar with old-fashioned tried and true remedies passed down for generations, there were no distributors of natural health related items anywhere in this area of the VA/NC border. I have looked. Zilch, nada. Yet here I was parked in front of an interesting establishment with various signs indicating all sorts of goodies lie within.
When I entered the building the aromas were familiar and comforting. The quaint store was actually crowded for its small size. Several elderly people were shopping, none of whom seemed to be with any other patron. A few were waiting for the shopkeeper to help with advice or to locate a certain item. So I began to wander.
To my delight a full display of essential oils was arranged on a large table, with many fragrances available along with a smaller tester bottle in front for anyone to try. There were baskets and bins of small vials and sprayers as well as roll-on and sniff tubes used to make your own custom blends. Several books, a few of which I already owned, were for sale and offered guidance and recipes for aromatherapy and medicinal benefits.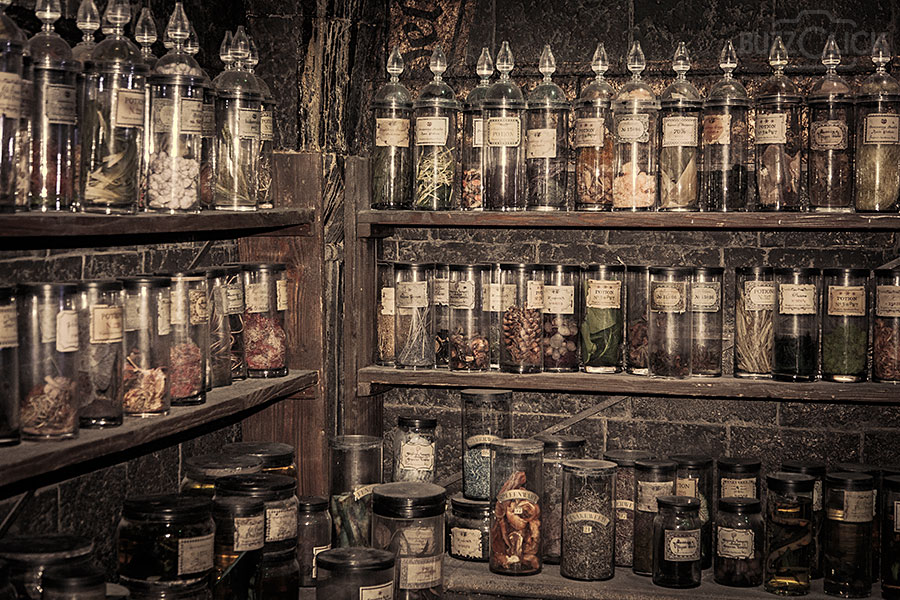 Beyond that was a whole aisle of organic and gluten free packaged foods and flours. Another row of goods was full of different brands and varieties of organic medicinal teas in pre-packaged boxes. The side wall was stacked with brands of vitamins, supplements and nutritional aids. But the back wall made my eyes go wide.
The entire wall from ceiling to floor was packed with shelves contain jars of herbs. Just about every common and rare herb I had ever read about, but never seen or tried, was on display in a well labeled jar. In the middle of it all was a sign that read Help Yourself. This was better than a candy store. :-)
I must have wandered around and looked for a while because by the time the shopkeeper, who I later learned was also the store owner, came over and asked if I would like some help, I was the only customer left in the store.
In between some very pleasant getting to know each other banter, I played a round of need it, need it, got it, grow it, what's that, need this too. The herbs were sold by the ounce and various sizes of small Ziploc bags sat next to a scale along with several scoopers to facilitate loading. She graciously helped fill my little bags since by that point she must have astutely surmised I would have drooled everywhere had I tried to accomplish the task. Obviously I was having a great time.
We discussed Cog's lingering chest cold and I obtained three different herbs for his tea. Cog is usually reluctant to experiment, but ultimately a willing guinea pig in the end. I never give him any natural substance until I try them myself. Goodness knows if I give him anything that tastes too offensive, like the elecampane (an herb) I purchased that day, he would never be my test subject again. One needs to be careful when approaching someone with different ideas, even Cog.
The dried eleuthero, also known as Siberian ginseng, is rich and almost sweet and boosts immunity along with other energizing benefits. The organic burdock root was less dry and in larger pieces than my burdock tea at home, creating a better but more woody taste.
After spending close to an hour in the small shop, I left only $44 lighter. My haul included a pound of quality activated charcoal for human and garden uses, four types of herbs and dried berries for teas, a roll-on bottle for homemade lip gloss and a new herbal book.
In one impulsive stop I made a new friendly acquaintance and found a wonderful quasi-local source of ingredients for what Cog calls my potions and concoctions. Additionally, the store owner and her husband own a local farm and are in the process of converting to solar power over time. Her eyes widened and she became excited when I explained Cog had installed our solar system and what that entailed. She did not let me out of her establishment until we had exchanged numbers.
After arriving back home and relaying my adventures to Cog, I sprang on him that I would need him to build me some permanent grape trellises, as my trip had also yielded two varieties of seedless grapes, both green and red.
Upon further investigation I am inspired to grow and purchase several types of herbs for tea that I had not considered before. It is wonderful to have a new resource nearby. While Amazon and UPS delivery are quite convenient for many of my natural health products, having someone in person who will both discuss and show me new things is beyond refreshing.
Cog says we find inspiration wherever we look for it. Occasionally it is heaped upon us and I am most grateful for the experience. :-)