I love my swivel dump cart. I love it almost as much as I hate all wheelbarrows.
One of the toys tools I've been chomping at the bite for was a sturdy cart to hitch to the back of the yard tractor. Most of our cleared land slopes away from the road and is bumpy and lumpy, so using a wheelbarrow for heavy loads is a real pain in the...... Especially when one can attach a utility cart to the back of the tractor and haul whatever you want away.
My requirements were simply. Large, strong, dumping capability and with a high axle. That's not too much to ask until you start looking around at the junk for sale, especially those carts designated as 'homeowner grade". Most any cart less than $150 should be immediately rejected unless you want to purchase a tin can on wheels. It is only when you get above $250 that you begin to find real quality.
I finally settled on the Ohio Steel Professional-Grade Tractor/ATV/UTV Swivel Dump Cart 1250 Lb. Capacity Model # 4048P-HYB.
Did I already tell you that I love my swivel dump cart?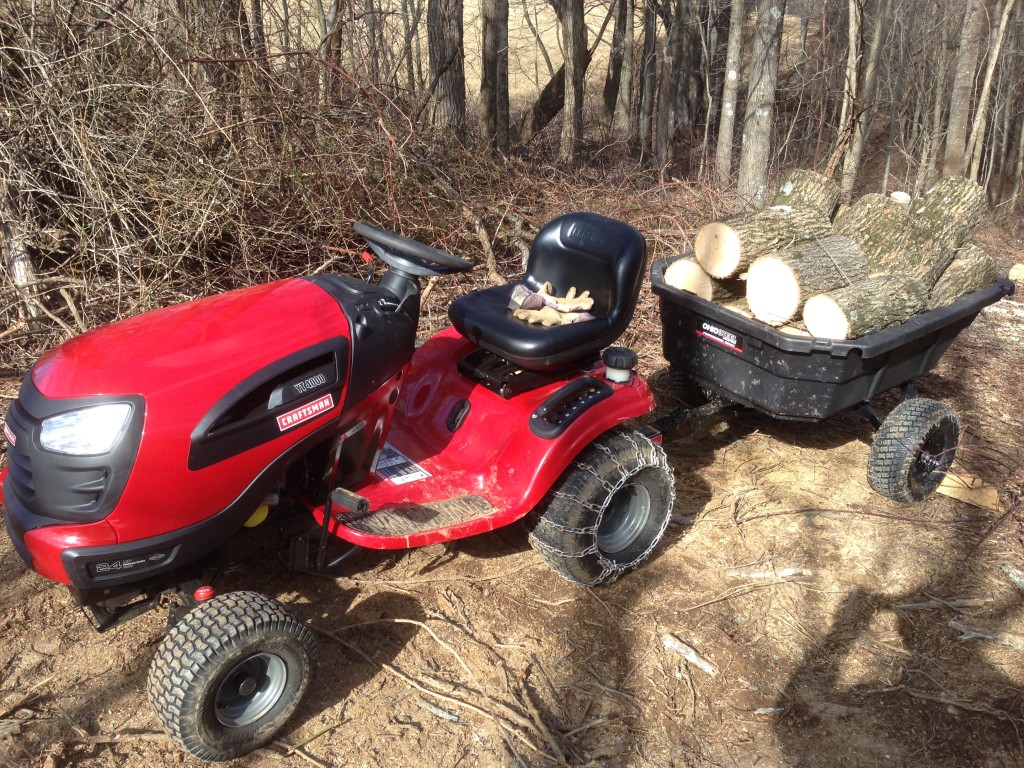 Let's start with those things I don't like about it.
<<Crickets chirping>>
If there was one thing I could find fault with it might be that the slots molded into the plastic upper edge that allow you to build and insert rails are designed for 1 x 3's and I would have preferred 2 x 3's. Then again, if that was the way it was designed I probably would have said that it was over kill and it made the edge too thick.
Now for the list of things I like. Let me count the ways that say I love you. :)
1) The dump body is big and rugged. Heavy duty molded plastic that won't dent, rot or rust. I have thrown 150 lbs tree bases/logs into the body with no ill effect what-so-ever. This baby is built to last. It has molded in edge holes for a railing you build yourself and also molded in slots in the body walls that let you insert custom cut pieces of plywood that let you partition off the body into three sections, perfect if you want to haul different size stone or different types of dirt.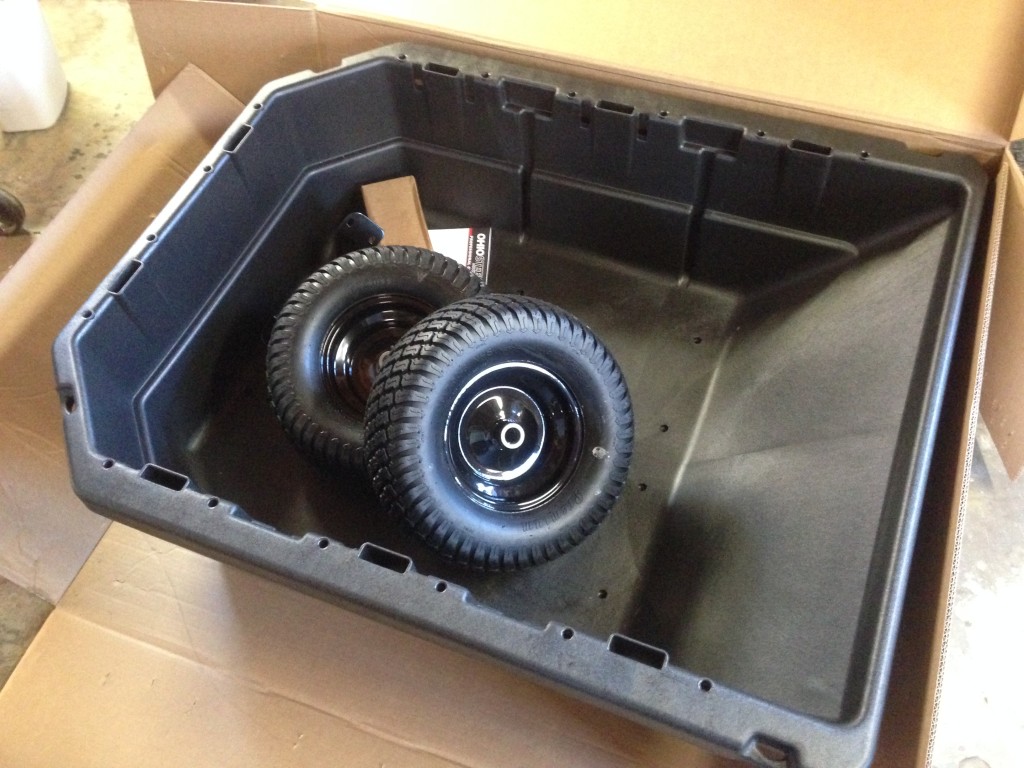 2) There is no through axle, thus there are no axle clearance problems. The effective clearance is nearly double the height of 'normal' carts and perfect for moving around in the woods or along logging trails that are not well graded. I have had no clearance issues at all with it. Wherever my tractor can go this cart can easily follow.
3) The tires are 16'' tall ATV style and have a decent tread pattern. I like that they are air filled, though some may feel solid tires are better suited for this type of cart. But the tires are rated for the weight and the pressure can be raised or lowered to suit the terrain.
4) The wheels use actual roller bearings rather than simple sleeves. This make a world of difference when it comes to longevity and low friction. Plus they have grease fittings already installed so keeping them lubed is no problem. Quality wheels.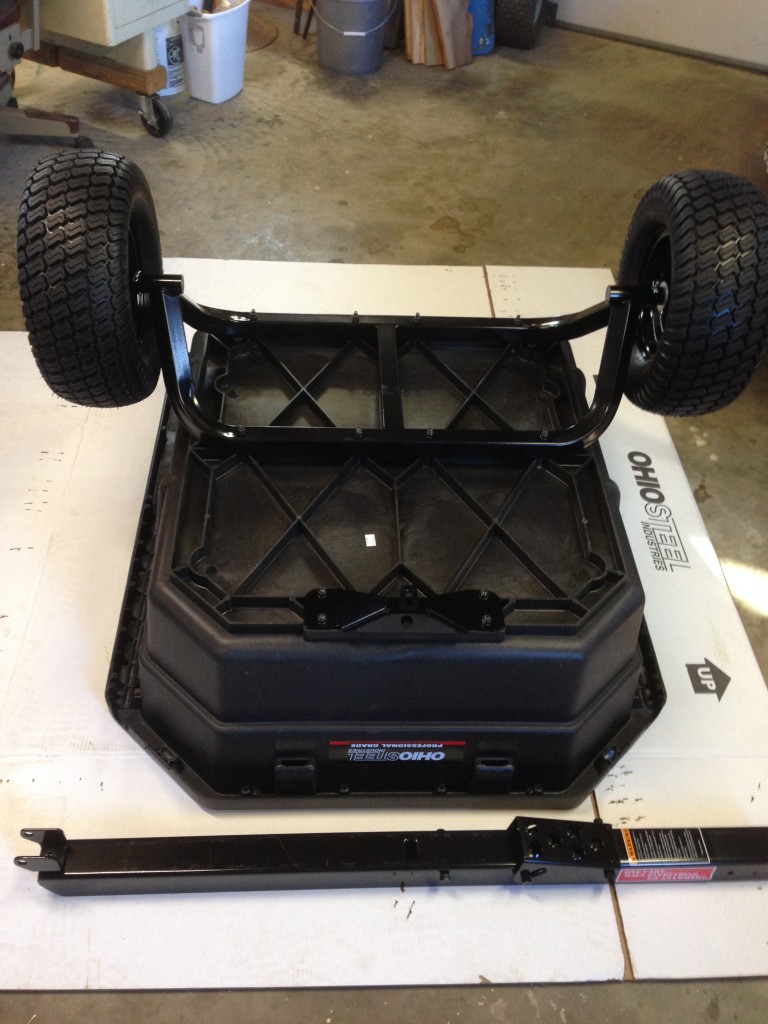 5) The metal undercarriage, tow bar and dumping lock mechanism are all made of thick quality steel and appear to be powder coated rather than painted. Even if it is paint, it is very thick and durable. I have dropped a few heavy metal objects on the tow bar and it never cracked the paint. I have looked at the metal used on cheaper carts and it seems flimsy compared to this cart's carriage. Most of the overall weight of this cart can be found in this metal.
6) Not only does this cart dump while still attached to the tractor, but it can swivel left or right while dumping. I was a little worried that the swivel might be a problem with balance of the cart while dumping, but that has not been the case. The pivot and swivel hinge location was well thought out from a center of gravity point of view.  Best of all the dump release is foot operated and spring loaded so once activated and your foot is removed the mechanism moves back to receive, and then lock, the dump body when brough back down. Again heavy gauge steel was used everywhere and the springs are huge and won't lack of power to close and lock the latch.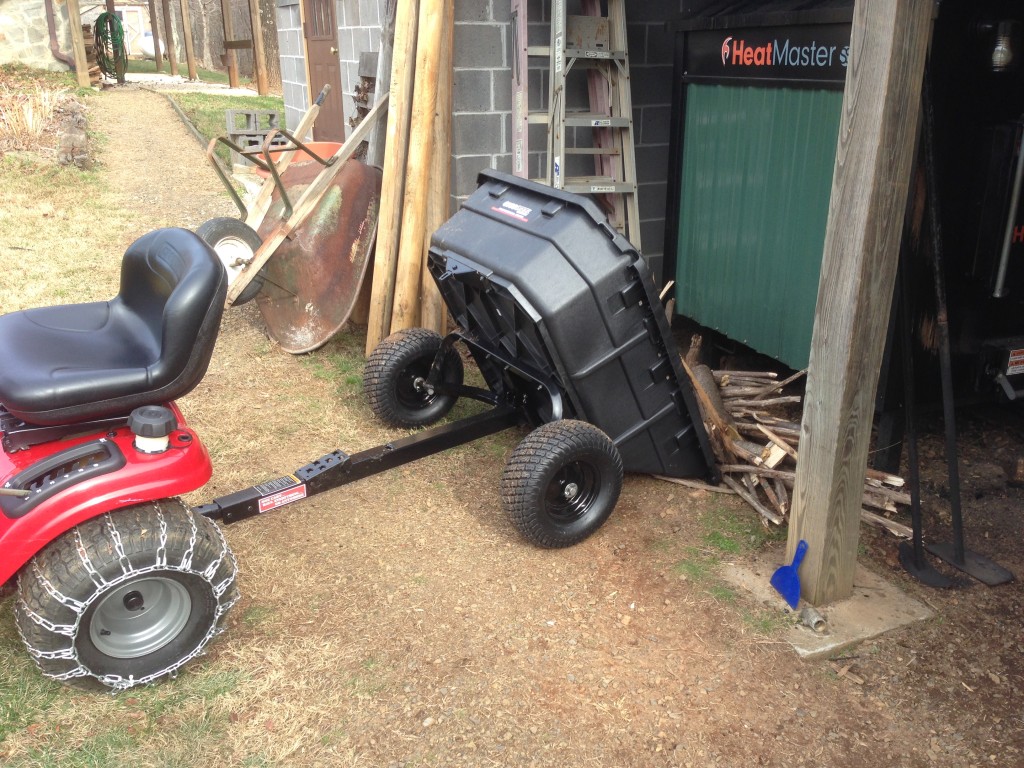 7) The cart has an articulating hitch which allows the cart to move with the terrain without damaging the draw bar or hitch area. This is a brilliant feature that simply can't be fully appreciated until you are moving along over uneven terrain with the tractor swaying left and the trailer swaying right. Without that little 'give' in the hitch something has to give either back at the cart, up front with the tractor or at the hitch itself. I have seen people thrown about on their ATV when the heavily loaded cart they were towing snapped the ATV from side to side.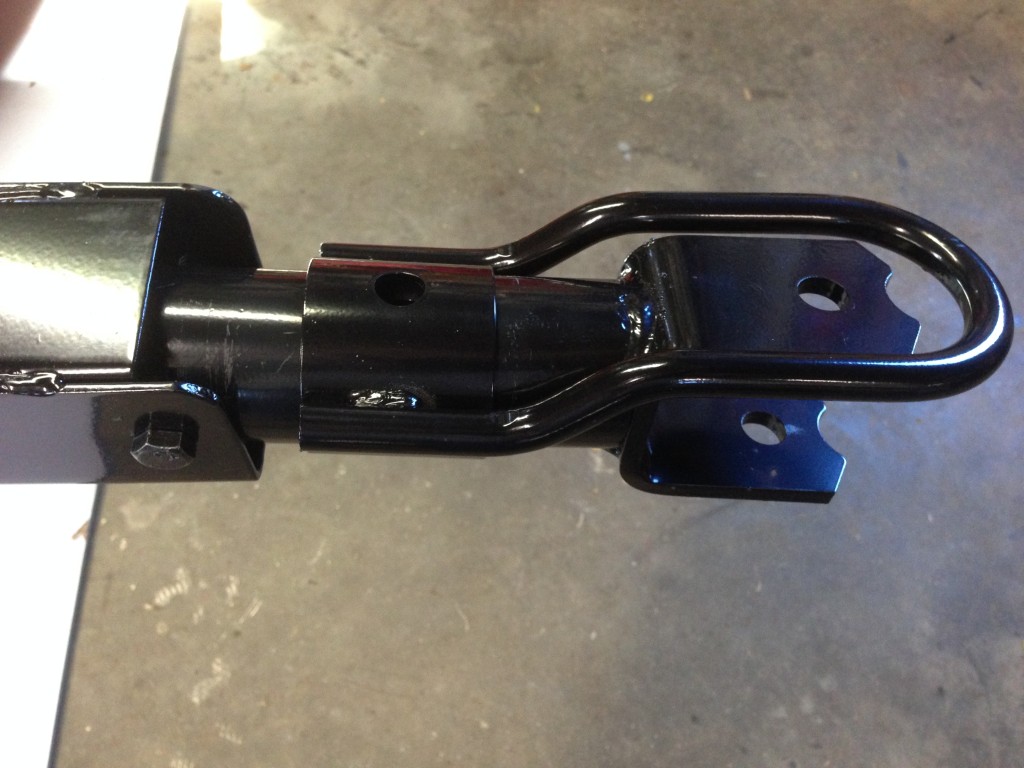 8) The multi-hitch is designed to be used on either a 1 7/8 or 2 inch trailer ball or clip/pin hitch attachment, increasing its utility such that it can be used with just about anything that has a motor and wheels. This cannot be over emphasized.
9) Its wide stance. Many smaller carts are narrow and prone to tip over in rough terrain. The wider the stance, the less the angle of the body when traveling over rough terrain. If the cart body is loaded with cut wood there is less of a tendency for the wood to develop a mind of its own and roll off the top and back down the hill.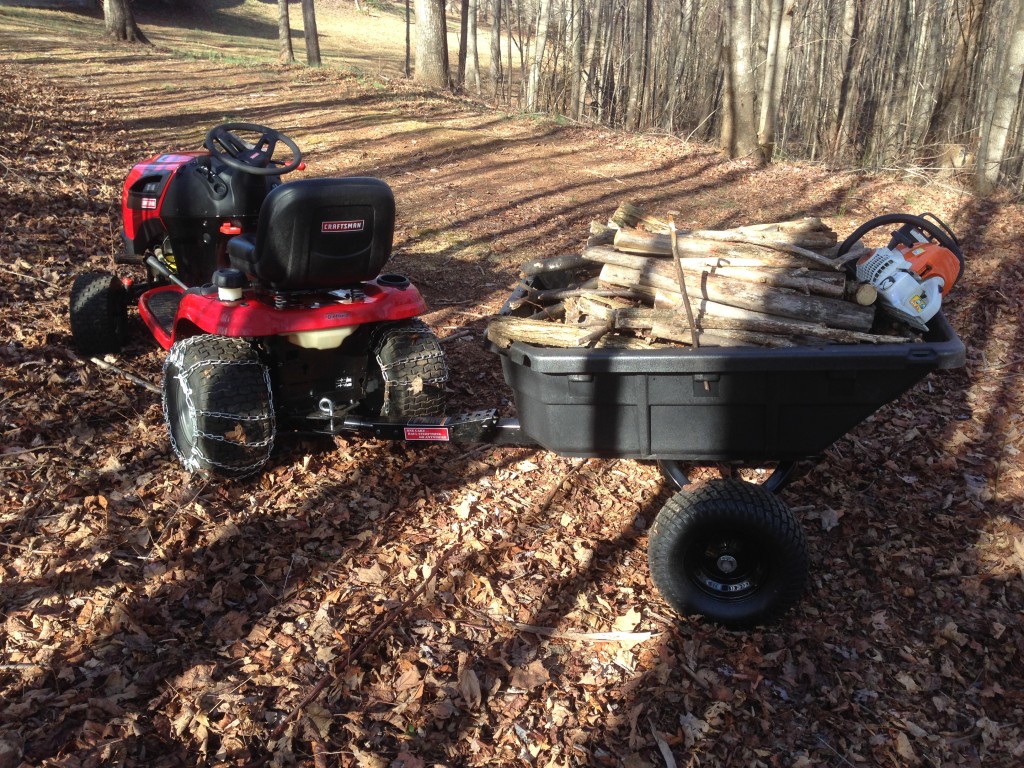 I have been using this cart for two months now and the more I use it the more I fall in love with it. It is everything I wanted in a cart and more. Sorry if I am gushing, but this is an extremely high quality piece of equipment and well worth the $382 with shipping that I paid. This will still be around in 20 years, long after I'm pushing up daisies.
Let me know your thoughts.
Cognitive Dissonance