From Mrs. Cog's Corner
I keep expecting to reach a new normal or at least business as usual (whatever that will be) here in our new life on the mountain. We seem to be efficient at tackling the "one time projects", such as erecting ten foot garden fence posts that should stand for 20-30 years, but more things just keep lining up. Maybe that is the new modus operandi?
We had our most productive day yet today setting ten posts into the ground. I didn't distract Cog this time while he dug by hand the one post hole left to be excavated that was precariously close to the buried power and phone lines. I did the honors of mixing most of the cog-crete while he leveled and braced the posts as best as can be done for non-straight tree poles. I then filled them up with my cog-coction.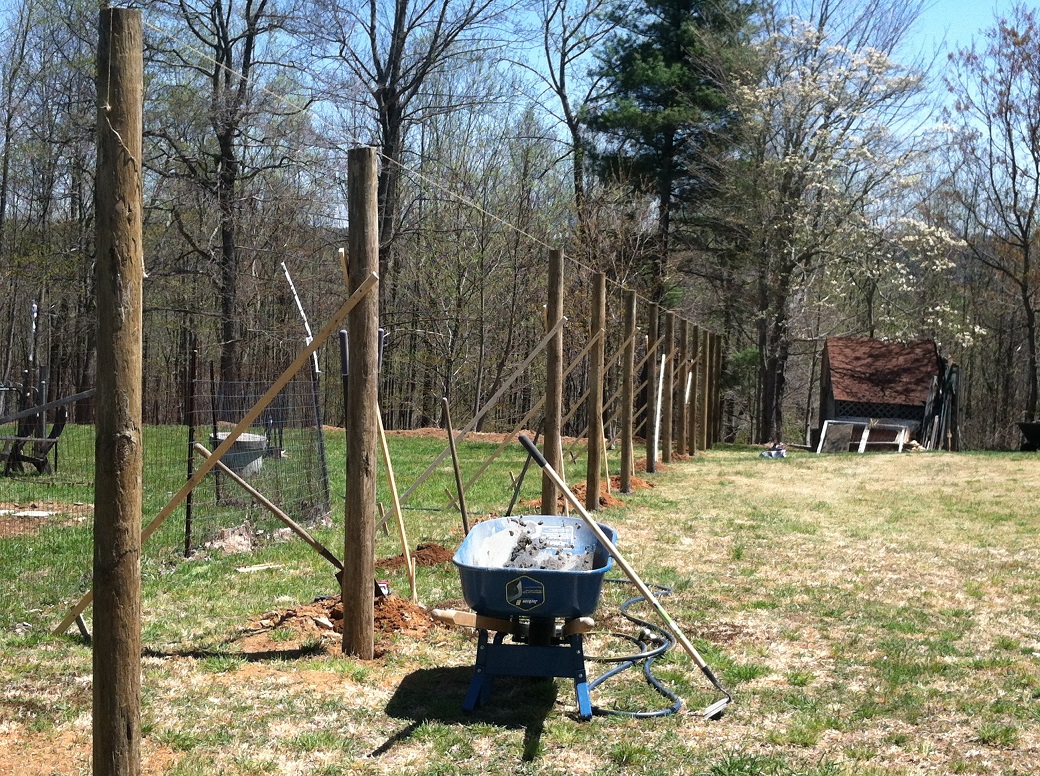 The apple orchard is in full bloom and the bees are back in force. It is interesting that each of the different varieties of apple trees have slightly different flowers. Butterflies, bees and even an occasional hummingbird were all present as I snapped a few photos.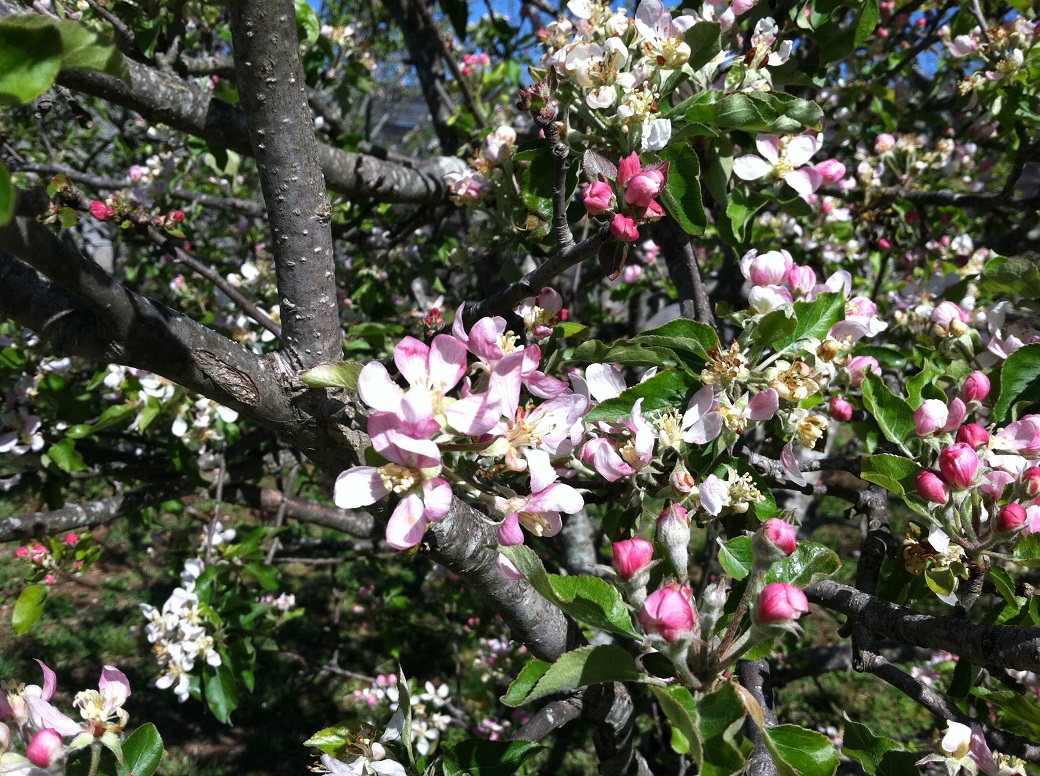 Cog was kind enough to accompany me down the mountain yesterday to fill a very large order of mason jars which I had planned to purchase for a long while. We had two shopping carts filled to overflowing with every size Mason jar you could imagine. When we finally made it to the checkout line two employees were waiting and boy were they ever snickering.
"I see you're making moonshine," one said to Cog.
After a hearty belly laugh Cog politely denied the suggestion. "I don't know what you're talking about."
"Yeah, right, ok," she laughed as we unloaded each cart so she could hand scan the jars case by case, then reload some of them into a third cart.
Not a minute later a customer pulled up to the register adjourning us and while passing Cog commented, "Moonshine?" Cog just politely smiled.
A few minutes later another customer came by and said, "Oh, you're making moonshine, can I give you my number?"
It was at this point Cog realized that the perceived implications of our purchase could snowball, so he loudly said, "We are gifting the jars to our daughters." That just got the assembled entourage laughing and snickering even harder.
As we self consciously maneuvered the three loaded carts through the parking lot, only to play Tetris as we tried to stuff two pallets of canning jars into a one pallet SUV, we both realized we weren't in Kansas anymore while laughing with each other over the scene we must have just presented to the locals. There just wasn't any way we could have been more conspicuous if we had tried. Such is the new life for us former city people "On the Mountain".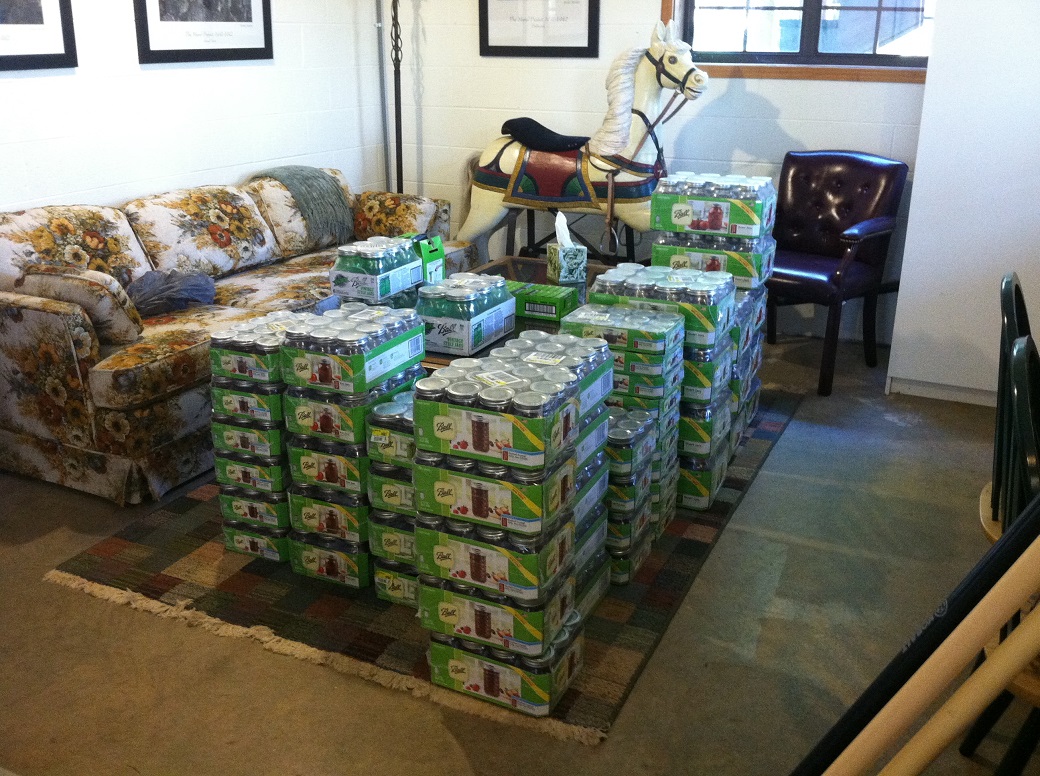 the basement after shopping