By Mrs. Cog
Alert the media, I am officially finished with summer canning. In all honesty, I have taken to heaving the last of the over-ripe or damaged tomatoes from our back deck down the mountain and into the woods. Originally justifying this activity as feeding the woodland animals, I must admit I am getting a sick satisfaction at the concept of no more tomatoes, at least until next year.
With the weather becoming chilly earlier than expected this year, everything growing is in a state confusion. This did not seem to impact the three pecan trees we planted in the back yard. I'm not sure whether they needed a few months to get rooted in their new home or if their growth spurts normally happen at the end of summer, but they have exploded in growth the past few weeks. As they need other varieties of pecans nearby to cross-pollinate, it is important they are all healthy.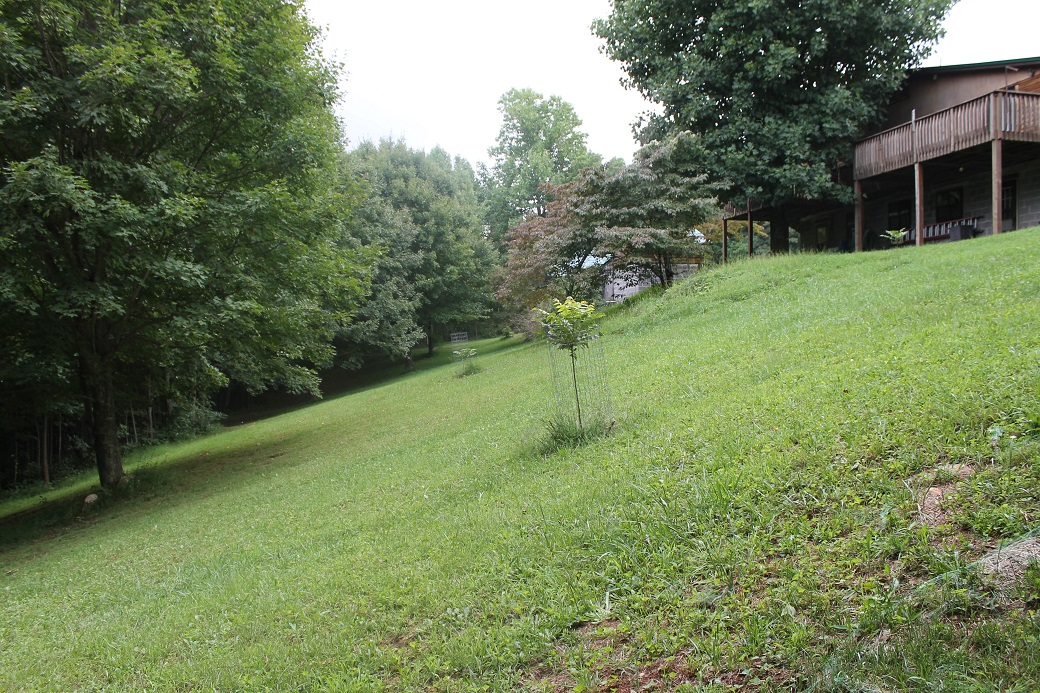 I enlisted the child-unit to assist in clearing the back deck and front porch of potted plants and hanging baskets. Every year I promise myself to get this done before the bitter cold arrives but I never do. A few days of mild temperatures have allowed us to save those plants which need to come inside, empty the dirt from the rest in a place we can reuse it next year and wash and stow all the outdoor containers. I have taken the time to note what was successful and what simply created extra work and duplicated things that could be achieved easier in the garden.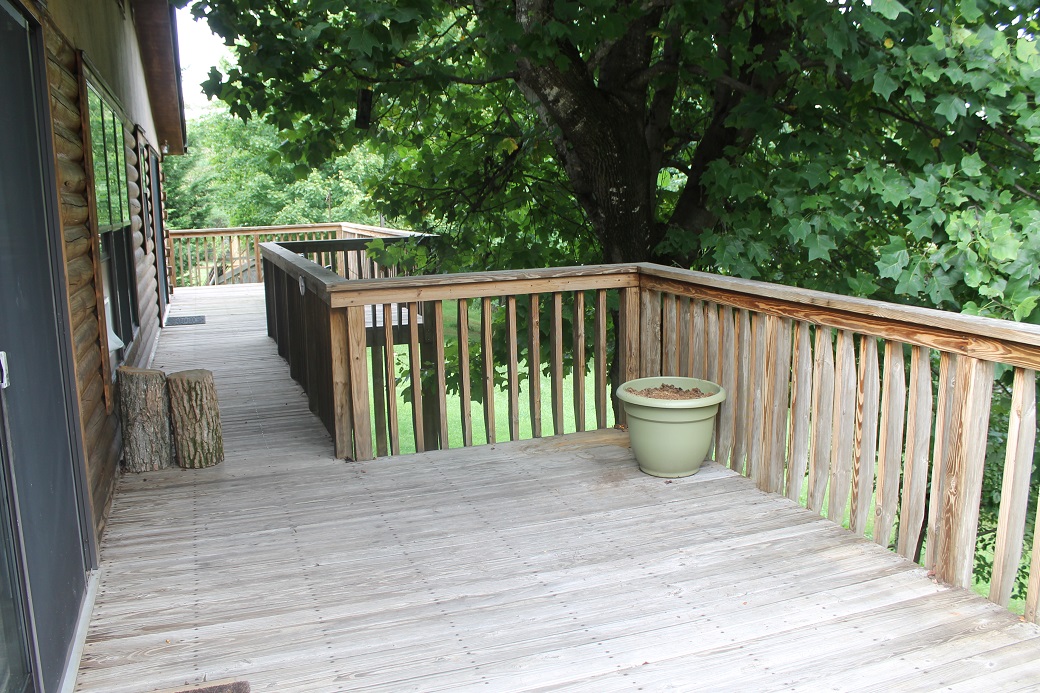 We brought in a few of the still vibrant flowers to continue growing in the sunroom. I have begonias and impatience that are in their third year when they are supposed to be annuals. We also saved a large pot of peppermint plants for tea and several purple basil plants. Unlike last year, I opted not to bring in most herbs since I proved the summer could provide ample quantities for the entire year and they always bring little bugs inside with them.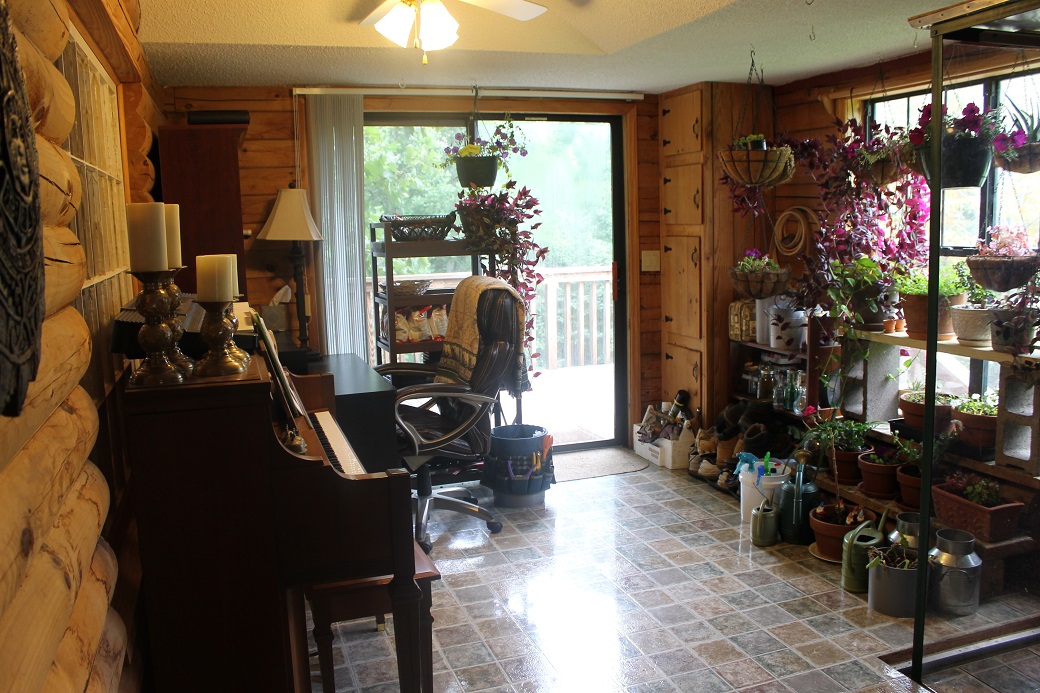 Cog has been busy starting the cutting of fire wood. We may not get our winter heat from Gazprom, but that doesn't mean heating costs won't continue to creep up stateside. With a back of the envelope calculation, we estimate that a harsh winter will require nine cords of wood to heat the house, the out buildings and provide hot water. This in turn keeps the electric bill to a minimum and keeps the air from getting dry as our wood stove is a water-wood boiler.
In addition to his (wood) stacking activities, I am very happy to share that Cog has finally acquired an old pick-up truck. We are attempting to school him to say tru-uck in a southern accent when talking to the locals, but his New England accent has made this a running joke. He can't even say the word in private without laughing out loud.
Cog's new (used) truck is gold (lol), a four wheel drive, 2000 Ford Ranger with many miles on it. Used primarily locally, not only was a new friend made while negotiating the deal, but the truck is in relatively good shape. With a bit of under the hood maintenance, rust removal and some new tires, it should make it around the mountain and even down most logging roads for Cog's heavier chores. He is now in process of detaching himself from his beloved Camry to sell it since his commuting days are behind him. I am hoping he can fetch a good price for it as I have my eye on a shiny new hydraulic log splitter and yes, more mason jars. :-)
The apples were a family effort this week as even Cog joined in. He opted for the therapeutic job of cranking the apple pieces through the Victorio Food Strainer after they had been softened in a big kettle of simmering water for a half hour. Our third and final batch yielded 14 quarts of my "Dutch Applesauce", recipe available upon request.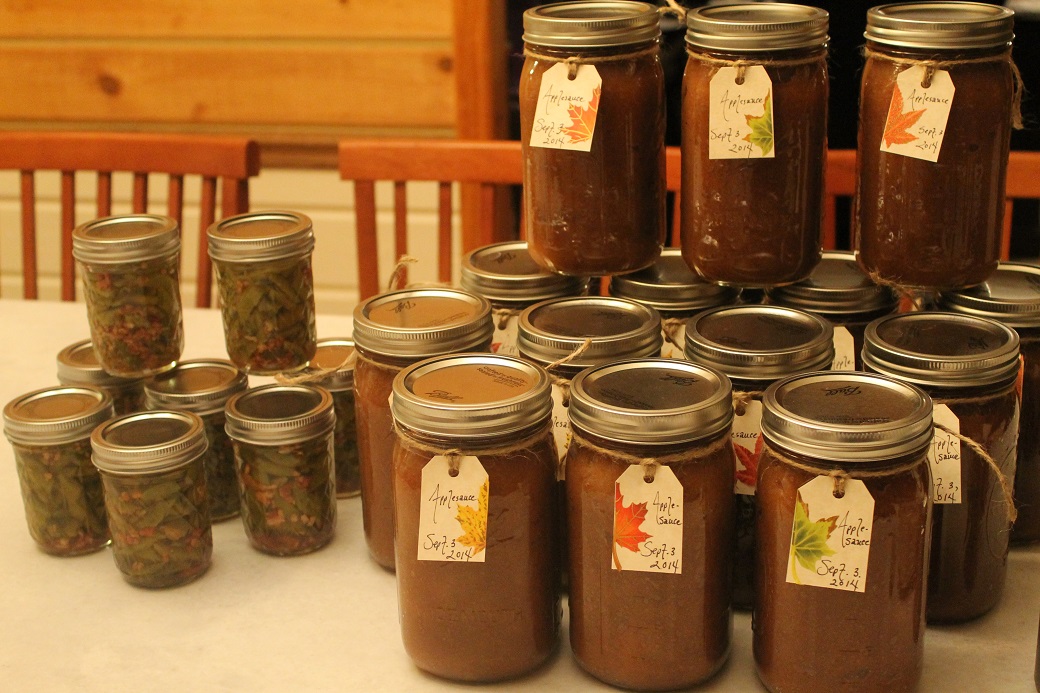 Declaring that the crates of tomatoes stacked in front of the piano would be the last I canned this year, I set to processing pizza sauce in several large kettles while I "boiled down" Roma tomatoes in the crockpot overnight for a wonderful tangy bbq sauce. With Cog's help, I pushed through a two day canning effort for my summer Grand Finale. Over the next week I will finish pulling out the semi-blighted remaining plants with any attached tomatoes so that we can ready the garden for winter and spring.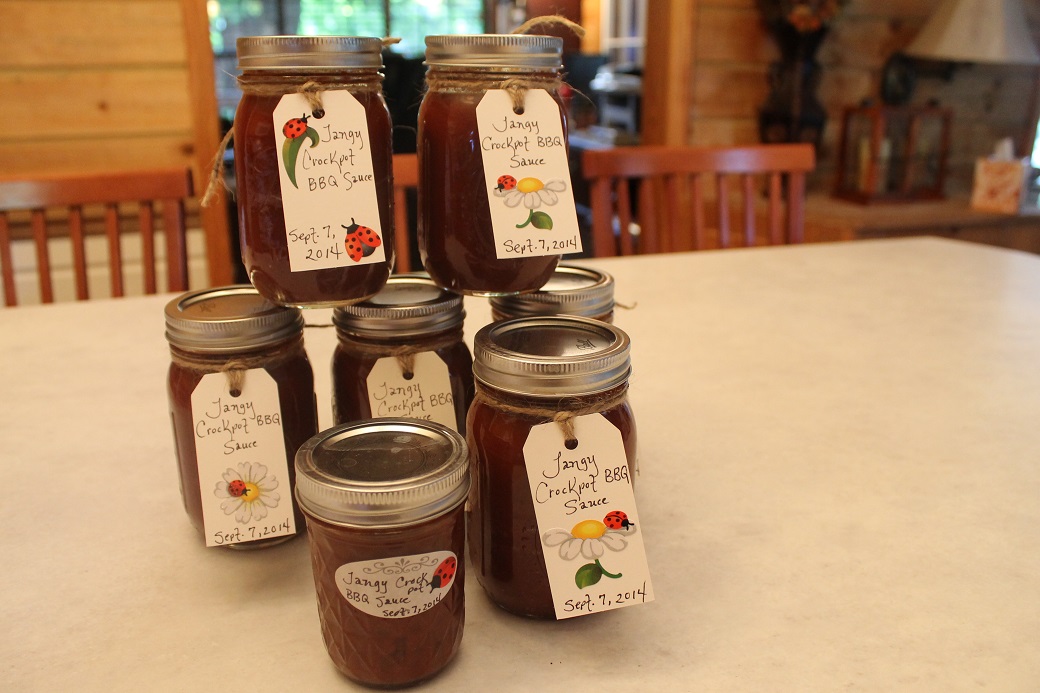 Tramp, our coon cat, has adopted a feral gray cat as his buddy. Not only has the gray kitty learned that meowing outside the window beside Cog's desk can get him fed asap, but gray kitty now enlists Tramp to come inside early in the morning and scream at Cog until he gets out of bed and prepares their morning feast. It appears Tramp only does this on the mornings when gray kitty is outside waiting. "Come on! I've got company. Let's not keep him waiting. Meow, meow (chop, chop)."