By
Cognitive Dissonance
Sometimes the greatest learning we can ever achieve comes from the process involved rather than the conclusions drawn. In fact I am surprised how often I actually disagree with the 'answer' provided by someone else, but still have learned so much from the thought process and logic path presented either by the author or utilized by myself. Even when I find no value in the presentation or the conclusion, there are times when I still find it very useful seeing in stark relief wrongheaded thinking being rationalized and presented as right. Sometimes the best lessons are learned from really screwing things up or from witnessing someone else doing it wrong right in front of our eyes.
Remaining in my comfort zone may be exactly where I wish to be but not where I need to be, a lesson I still relearn to this day. When in a reflective mood or just daydreaming about nothing in particular, it becomes clearer to me that my biggest steps forward have almost always been a function of psychological and emotional pain rather than pleasure. This isn't to say there are no lessons to be learned while enjoying the pleasures of body and mind. But the significant leaps forward come not from individual baby steps of cognitive growth, but from giant leaps of intuitive puzzle solving involving complex and at times incoherent concepts, as well as disparate information interlinking………once I manage to overcome my own Cognitive Dissonance.
This is most evident to me when examining an article or analysis of an extremely controversial subject which has been polarized to such a degree that nearly everyone reading it, myself included, has not only already established a strong opinion (aka belief) about it, but the opinion is tightly intertwined with so many other opinions that to challenge one means we must challenge them all. Certainly this is a tall order by any standard of measure.
Many articles or other media which on the surface may appear to be tragically wrong, skillfully presented disinformation or just plain silly, can instead be seen as either an opportunity to learn a great deal about ourselves in order to continue our personal growth or (for many) the opportunity to reject everything we are reading, seeing or hearing because we are disturbed by some or all of its parts. I call this the David Icke effect since many who first begin to read or listen to Icke find themselves vigorously nodding their heads in agreement right up to the point the reptiles are rolled out, then everything previously affirmed as correct in the mind of the 'consumer' is violently vomited up and discarded regardless of its merit or validity.
Just because I may not like the subject or conclusion doesn't mean I can't gain from the information or analysis. There is nothing that declares I must believe in part, or in whole, what I am reading, seeing or hearing, other than my desperate need to do so in order to hold together my at times shaky connection to the consensus reality. Those who are thoroughly convinced they are righteously correct have little need to question themselves and even less desire to do so. Ignorance is bliss, and for many quite empowering.
However, if I am sincere in my desire to continue my personal growth as part of the continuing awakening process I must seriously consider everything, especially those subjects that emotionally or intellectually trigger me the most. If I quickly stop reading, become angry or disturbed, rush to the comment section to leave a disparaging remark or display any other emotional reaction out of the ordinary, this is clearly a loud alarm bell going off that identifies to nearly everyone else except me that my Cognitive Dissonance is screaming at me.
Where we are often tripped up, where our ego and sense of 'self' intrude to soothe the mind and quell any emotional outburst, is the blurring of the line between new 'information' that is not threatening and that which is. For example I have recently been conducting deep research into photovoltaic (solar panel) systems as well as emergency deep well pumps. While the information might be connected to something potentially disturbing, such as a long term power outage that renders my well useless and my family without water, the actual subject matter is nonthreatening and even quite interesting.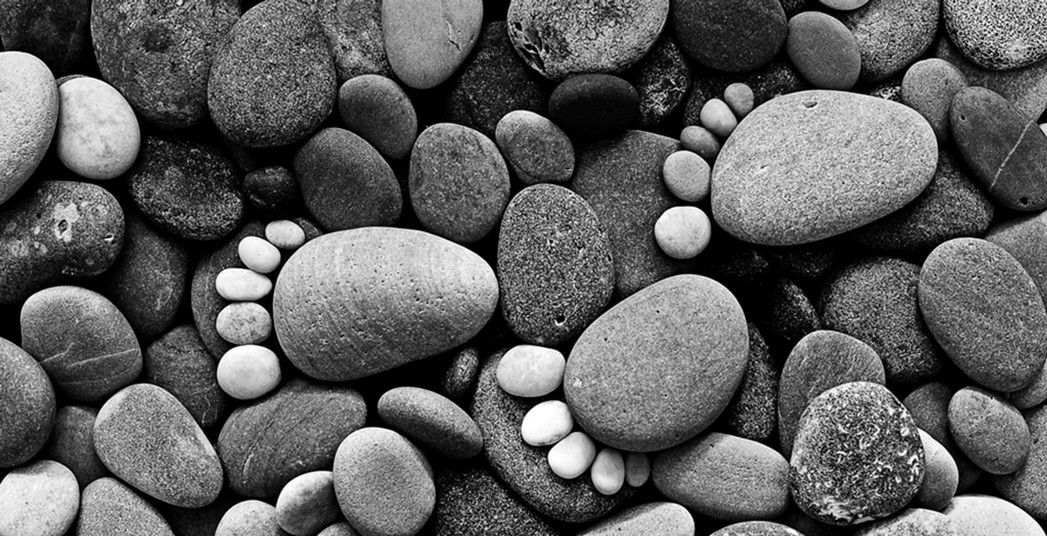 In order to self affirm I confidently remind myself that new information is not a bad thing and in fact quite desirable. I exercise my prodigious intellect as I research alternative energy systems and submersible pumps, and while doing so might even consider myself somewhat superior to others who are not taking similar steps to ensure their survivability should disaster in any form strike close to home. Clearly my ability to cope with potentially bad news is remarkable.
This comforting self deceit works in several ways to reinforce my belief that I am right and everyone else is wrong. Since I create my own reality I know with absolute certainty there is no mind control or manipulation here because my reality is based solely upon unemotional analysis of just-the-facts Jack. So naturally I would get royally pissed off when some clown starts spouting off about stuff he knows nothing about.
Sadly the denial is both extremely subtle and glaringly obvious to everyone else but me. In particular, when the subject material is firmly entangled within my worldview it is not the new learning that is so difficult, but rather letting go of the old learning which has been thoroughly incorporated into my faith and belief system that is the problem. Since any one piece of 'knowledge', something we often call 'facts' in order to repel all challenges to our 'self', is deeply intertwined with every other piece, any examination of one requires a fresh assessment of them all. The easier softer way forward is often rationalization or outright rejection of the deviant thinking.
To give something great weight or consideration does not mean it must be believed. The crisis arrives when we find the new information is threatening the old information, a condition that might not exist when reading about solar panels but might exist when reading about the petrodollar and our coddling of the despotic Arab oil states who we proclaim are the bastion of forward thinking and civility.
We do ourselves a terrible disservice if we do not keep this in mind whenever we are introduced to a different point of view or conclusion. The last thing we should do to ourselves is reject (nearly) everything because we don't like something. In reality, when we do this we are activating an already implanted mind control meme, the ultimate goal of which is to keep us narrowly confined within mind and body and most certainly devoid of pertinent new information or a different point of view.
The key to breaking from this self imposed mind control is to admit we are human and therefore quite fallible and not always right, something we are taught from grade school we must always be. Plus we must fully accept that much of what we know as 'fact' or 'opinion' is often carefully disguised cultural or political conditioning and/or little more than blind faith and belief. While deeply immersed in our righteous indignation over whatever it is that has emotionally or intellectually triggered us, the absolutely last thing any of us wishes to experience is knowing deep down in our hearts we are wrong, itself a deeply implanted mind meme designed to keep us deaf, dumb and blind.
Personal growth and spiritual development is all about taking two steps forward and on occasion a needed step or two back. The devil is not in the details, but in our ever present ego and the denial it inflames within our 'self'. If there is one thing I always try to remember it is the following. I am not my ego and my ego is most certainly not me. That voice, that narrator we hear in our head is not us, but most often our ego. Once we recognize this universal truth we can begin to take a few extra steps forward before the inevitable step back. Progress, not perfection is the order of the day!
12-04-2014
Cognitive Dissonance