By Mr. & Mrs. Cog
This year has raced by - as in 'Time flies when you're having fun'. To tell the truth we were taken by surprise when we realized Two Ice Floes was coming up on its one year anniversary. On the one hand it feels like we are just getting started with where we would like to see this website go. But on the other it is hard to believe it has only been a year since we entered TIF mode with you our readers, acquaintances and new friends.
Even as we continue to discuss this initial mile marker and all its ramifications, we are both quite pleased with our efforts thus far and the path TIF has travelled during its first year. Most of all we feel fortunate to be in a place and time where such a diverse group of kind and thoughtful people can find each other to kibitz and share ideas. What we would give for the opportunity to gather all of us in the same room for a day or evening banquet in order to meet one another and have the opportunity to marvel at our unique group.
Since we are so spread out geographically, and the idea of unveiling our avatars is so strange to many of us who have enjoyed the anonymity of ZeroHedge, perhaps we can shed some light on what you might discover at that proverbial Two Ice Floes First Annual Banquet.
Launched on Valentine's Day, February 14, 2014, Two Ice Floes has experienced more than 375,000 visits since we opened our doors for the first time. Similar to Zero Hedge, where many visitors read the articles but do not actively participate in the comment section, TIF's membership roll is rather large compared to the small number who actually comment. We find many members log in several times a week, read the articles and forums and then leave no bread crumbs behind as they exit stage right. Hopefully our quiet mice will become more active during our second year of growth.
To our great surprise and everlasting gratitude we have received some generous donations from supporters offering monetary and verbal encouragement in support of our endeavors. In addition, there have been several other websites who like what they see and have linked directly to TIF and cross posted our articles. The word is quickly spreading; Two Ice Floes is a very unique destination.
As promised Two Ice Floes has provided complimentary memberships to many who were not in a position to contribute monetarily, but had valuable thoughts and ideas they wished to share. Thank you for having the courage to ask for help, then to participate and share in the ultimate exchange of value.
The members of TIF fit no common demographic other than consistently possessing colorful personalities. Their ages, from what little we know, range from the 20's to 80's with both male and female represented in the age spectrum. Our membership hails from all over the globe, ranging from windswept beaches on exotic islands to tiny hamlets in the middle of huge continents, from crowded modern cities to isolated off-grid outposts scattered across the countryside. With members logging in from across the U.S. and Canada as well as Europe, Africa, Russia, China, Australia and New Zealand to name just the more common, we are floored how connected we all are in the same virtual place.
While we do not know exactly what motivates TIF members to join the community nor visitors to stop by, we do know which of TIF's articles are cross posted elsewhere on the internet and can then surmise from that traffic where a number of Premium members or Dispatches newsletter sign-ups originate from. While we initially experienced a flood of sign-ups from ZeroHedge where Cognitive Dissonance has been publishing for the last five years, because we have been re-posted on a number of alternative websites with a focus other than financial, this has brought a diverse membership and readership to TIF.
In turn, those other websites have introduced TIF to a wide variety of people interested in exploring consciousness, natural health, alternative ways of living and even Earth and space sciences. As different as all these points of origin are, the common thread which appears to bring people here is their strong desire for honest, open and respectful conversation that leads to a sharing of ideas and ultimately personal learning and growth.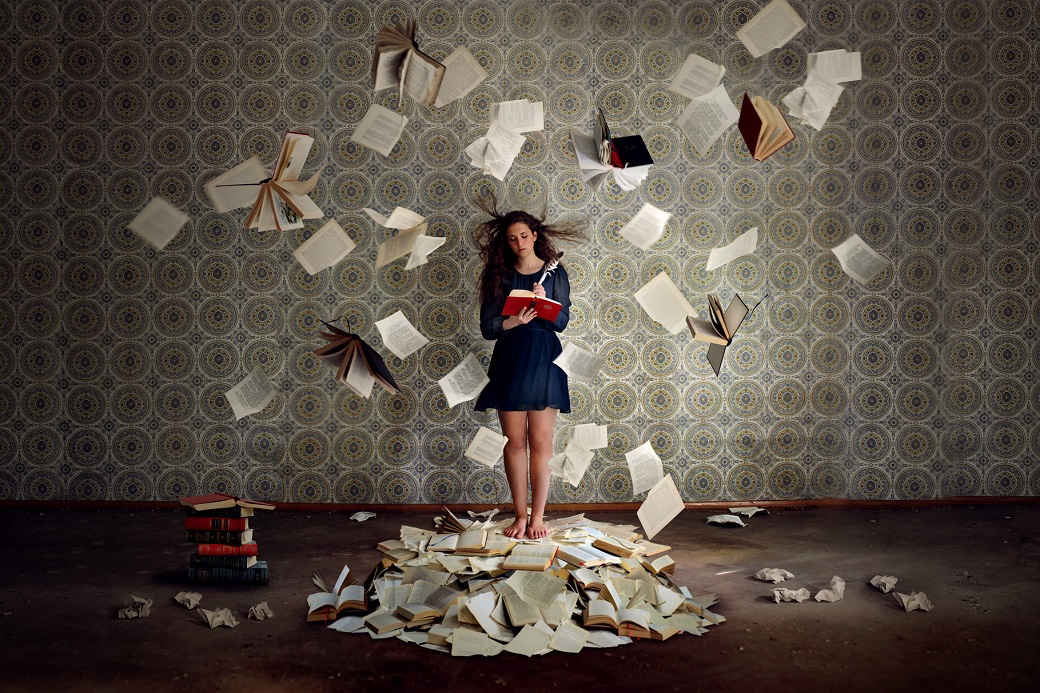 So much to learn, so little time.
We are constantly blown away by the raw talent and extreme generosity of all our guest authors here at Two Ice Floes. The amount of time and effort contributed by each and every one is astounding. In addition to the obvious win/win for those who wish to see their work published and for Two Ice Floes to showcase outstanding original material not seen anywhere else on the web, there are other very cool advantages which are perhaps a bit more subtle.
Because we place such a high value on an honest and open introspection (which we then attempt to lead by example) it is as if our guest contributors naturally speak from the heart and reveal a raw genuineness that adds integrity and respect both to their own work and to TIF regardless of the subject matter. It seems just by getting together we inspire each other to share that part of us which is more real. In essence because we wish to create a new reality we are in fact doing so, igniting a self fulfilling process.
We both agree this magical tone of voice, one which is shared by many who contribute both with articles and in the comment section as well as in the member forums, is entirely unique and can be found nowhere else on the web. It is our best guess that as Two Ice Floes grows and evolves this magic will continue to differentiate us from other websites as we build upon our wonderful Genesis.
We have learned so much from all of you over this past year. We just love how you roll up your sleeves and take the time to contribute. Whether the topic is homesteading, scientific exploration or human interest, there is immense value in putting our heads together and kibitzing. And let's face it; the camaraderie is most welcome during these times when looking too closely at anything is overtly discouraged.
You might be surprised how often we get messages from non-members who just want to reach out and comment on an article or offer some advice on a particular project. Cog has heard from engineers and other interested parties on a number of occasions with helpful advice to improve upon his technical projects. A few times we have received editing help with corrections or suggestions. And often we receive unsolicited articles from authors asking to be published in the popular 'Your Turn to Publish' feature. We welcome any and all feedback and suggestions here at Two Ice Floes since we are making it up as we go. There is always room for improvement.
One ambitious soul even made detailed corrections and edits to Cog's very first published work, the epic five part "Welcome to the Insane Asylum" series. Upon hearing this Cog said, "Well, now I'm going to have to rewrite the entire thing." Yes dear, just as soon as we put in the eight foot quarter acre garden fence, bulldoze the driveway to create a new parking area, remodel the entire kitchen and pantry, caulk and seal the log cabin and outbuildings, cut nine cords of wood for this winter and another nine for next winter, install the small and large photovoltaic solar systems and finish a dozen other small project and maintenance items. Then you can sit down and rewrite whatever you want (lol).
As discussed with Zenscreamer and a few others in the beginning, we TIF'ers have become (virtual) neighbors. It held true then and maybe even more so today. We can each be busy with our families and personal lives, but it is nice to know we can share a story or some good advice over the garden fence. On occasion a few even get together for lunch or exchange phone numbers for important things like… canning emergencies (lol).
If we could do anything to improve Two Ice Floes, it would be to encourage all our members to participate even more in the threads and forums. Your collective and individual insight is greatly valued and appreciated. Everyone has their own unique flavor to add to the conversation along with their little snippets of wisdom to share. All of the community, not just us, wants to hear from the (mostly) silent majority. With the world becoming ever more wonky by the day, one thing we can all benefit from is good honest conversation. Jump in there people! Any suggestions for new articles, forums or threads are most welcome. We can always utilize new concepts, ideas and subjects to write about.
In closing we wish to point out that websites which have lasting power and have grown over the years always seem to have a core group of people who have molded its shape from the beginning. You, our present day members, are those people who are now part of something very new and different here. We are incredibly grateful to have the opportunity to connect and grow together with you. Thank you for investing some of your time to join us here on TIF and support us in multiple ways as we chip away at the bigger picture. It is our sincerest hope and intention to continue this for a long time to come.
02-12-2015
Mr. & Mrs. Cog
Sometimes we find reality is perhaps a bit different than we thought.