The Antidote
Convalescence : Taking Stock
Essay Seven
By
On The Beach
This is Essay Seven in my series 'The Antidote'. All previous Essays may be found here.
I am hopeful, very hopeful, that all my readers took the time to actually try to connect their own physical consciousness to the consciousness of Nature. And I am also hopeful some were able to accomplish this.
But I do know how difficult expanding our consciousness actually is. For most of the inhabitants of Modernity it is almost impossible. Our Awake Mental Voice will simply be too strong for us to overcome our own limiting beliefs. Still, I am hopeful.
If each of us were to lose ourselves within this larger experience, even if only for an instant, we would feel this profound change so deeply we would absolutely know it is truly possible. And perhaps, just perhaps, we would try again and, maybe next time, be able to push the Awake Mental Voice away even farther and for much longer.
This is my sincere desire for each of us: to be increasingly able to experience the larger part of ourselves, directly and subjectively, inside of our own being.
My words, anyone's words, are not enough though. Each of us must experience this for ourselves. Words just get in the way because words are the domain and dominion of the Awake Mental Voice.
There is a famous poet whose use of words is so odd, so different and so perverse his words will make your Awake Mental Voice scream in agony, begging you to stop reading those horrible words. Such words, strung together in nonsensical ways, make perfect sense if 'you', the bigger You, will give his words time to become non-words and see them as ideas instead. Let's see what this author has to say about where you might go and what I hope you will become by experiencing the loss of your Awake Mental Voice through connecting to your larger Nature:
"The poems to come are for you and for me and are not for mostpeople ---it's no use trying to pretend that mostpeople and ourselves are alike. Mostpeople have less in common with ourselves than the squarerootofminusone. You and I are human beings;mostpeople are snobs . . .
If mostpeople were to be born twice they'd improbably call it dying---
    Miracles are to come. With you I leave a remembrance of miracles: they are by somebody who can love and who shall be continually reborn,a human being;somebody who said to those near him,when his fingers would not hold a brush "tie it into my hand" ---
    nothing proving or sick or partial. Nothing false,nothing difficult or easy or small or colossal. Nothing ordinary or extraordinary,nothing emptied or filled;nothing feeble and known or clumsy and guessed. Everywhere tints childrening,innocent spontaneous,true. Nowhere possibly what flesh and impossibly such a garden,but actually flowers which breasts are among the very mouths of light. Nothing believed or doubted;brain over heart,surface:nowhere hating or to fear;shadow,mind without soul. Only how measureless cool flames of making;only each other building always distinct selves of mutual entirely opening;only alive. Never the murdered finalities of wherewhen and yesno,impotent nongames of wrongright and rightwrong:never to gain or pause,never the soft adventures of undoom,greedy anguishes and cringing ecstasies of inexistence;never to rest and never to have;only to grow.
    Always the beautiful answer who asks a more beautiful question."
E.E.Cummings
"Introduction to Collected Poems"
1938
Mr. Cummings' made-up words and tortured phrases are perfectly designed to describe a state of being that cannot be described in words.
This is exactly what is needed to describe what happens to a person who manages to connect with the larger part of themselves and pushes their Awake Mental Voice back, out of absolute and complete control of their beingness. The person who can do this becomes a real being, not a mostpeople. And that state is quite beyond words.
Most of us have had the experience of being out from under the control of the Awake Mental Voice when we are doing something that pleases and fully engages us. When we are very intent on this thing, what ever it might be, we enter a kind of trance-like state of no words where time does not exist, only the actions we are doing, which seem to almost flow out of us without our conscious thought. In this state, words do not have meaning, nor does time exist. We are one with our thought and action.
As an old carpenter I would enter this state when I had a project to build, something very interesting and creative that I really wanted to make. I would 'wake up' hours later, not really sure where all the time had gone but amazed at what I had accomplished. I could not recall any words in my mind or the passage of time, but only the actions of my body, working to build exactly what I wanted. I am sure many readers have had this happen.
During this time we are no longer under the power and control of our Awake Mental Voice, our ego. We are no longer 'the small us of our physical body' but have now allowed the larger 'Us' to take control. In this state, it is very easy to connect with Nature and to allow our consciousness to connect with and expand into other consciousness around us. This aware state of consciousness, free from the control of the Awake Mental Voice, is the state we are looking for. This is the state we can use to connect with our larger non-physical consciousness and those of other entities around us.
So here are some more tools to use to get that pesky Awake Mental Voice to shut up and get back to where it belongs: playing a supporting role in maintaining our individuality while in the physical.
Use your senses to help you focus away from the constant stream of words the Awake Mental Voice likes to use to stay in control.
For example, people like me who are mainly visual should use their vision to intently become aware of some small part of the plant or aspect of Nature they are focusing on. Look deeply into some part of it, trace edges, compare colors, look for patterns, sense volumes, anything to distract you away from words.
If you are an auditory person, use the sounds the wind might be making all around you. Or, use instrumental-only music if you have something you really like to listen to. Focus on the interaction of your emotions and feelings of these sounds with the aspect of Nature you are trying to connect to.
If you are mainly a kinesthetic person, get up and dance. Dance and move around whatever it is you want to connect with; get your body moving and feel the effect your movements have on you in relationship to the Nature around you.
Do what ever it takes to push the Awake Mental Voice out of its position of dominance over you. This is an artificial state, one never meant to be. It exists because we do not know of our own non-physical nature and doubt that it really exists. If we had no doubts we could probably do this thing much more easily and our Awake Mental Voice would not have so much control over us.
Please keep at this exercise and don't give up until you can experience even a mere instant of timelessness outside the words that usually are part of the Awake Mental Voice's control over you. Don't strive; don't push; just gently focus away from words.
The reason I want you to focus outside of yourself, on something in Nature, is to lessen the control of the Awake Mental Voice. Going inward puts one directly under the control of that ego voice. Nature is our source and where our life is. It will not lead us into trouble and it will connect to us when we are out from under the control of our Awake Mental Voice.
I understand that all solutions to any issues are inside one's Self - but that self must be whole in order to find those solutions. Until each of us as individuals can break this artificial control of the Awake Mental Voice, we cannot use the other larger parts of us that we need. We are actually cut off from most of our greater Self. I am using an outward focus as a method to break this control. Once the greater aspect of each of us is back in control of our physical consciousness, we can focus inward to use the resources we actually have but are not aware of.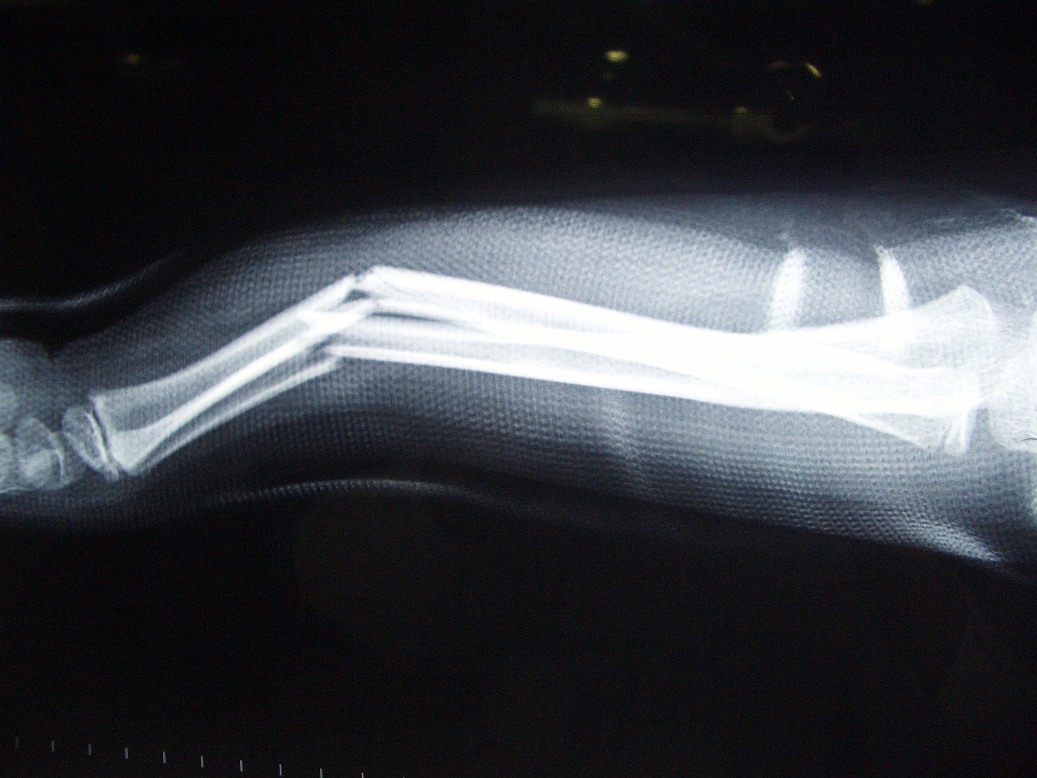 A Brief Review
Now I would like to take some time to go back through my previous six essays and build up my view of us in the universe as I know it. I think this is an essential step in moving forward. It is part of building a foundation for each person to stand on. I don't mean to imply your view should be mine, but we each need to know and be aware of how we see ourselves and the universe around us. We need to know about our foundations and understand what we are thinking. If we don't do this then how do we really know where we are? And how do we really map a path to where we want to go?
So here is On The Beach's view of the Self in his universe:
Each of us exists here as a physical being - but that is a temporary state.
We are actually timeless, non-physical beings learning how to exist in an infinitely large, timeless and complex universe. This makes each of us a multidimensional, timeless being of infinite potential.
This larger being is mainly a being of energy and that is where our actual consciousness resides, outside of the physical body each of us inhabits now, in the non-local universe somewhere.
Everything in the universe is conscious in some way. We can connect consciously to any and all of it if we know how to do so.
Our way in this universe is entirely our responsibility, no one else's. Salvationism in any form is a lie.
No one is judging our actions or beliefs; those are our personal and individual responsibilities. But our abilities are created out of our beliefs. We must own these beliefs as our own and make sure what we believe is actually true.
Each of us can only do what we can do; but our potential actions are almost without limit if we know how.
In the current physical, and in the next non-physical place we will inhabit, we are always surrounded by other entities, both helpful and un-helpful. Part of learning how to function in this universe is to learn how to discriminate amongst these various influencing factors.
Some of these entities are specifically around to help in our physical life. They will not tell us what to do, but they will support us and help us to see the options available to us. Each of us can learn how to connect with these non-physical entities.
We will reside in the non-physical in a place matching the energy levels of our belief systems and there we will be able to do only what we can do.
While physical, these rules are relaxed so we can take part in dramas designed to help us learn via experiences and choices. We are not held to our abilities, but our general beliefs will be influenced by the general energy level of all those around us in the physical.
While physical, many of our actions are in reality dramas that we and others have chosen to plan out ahead of time and then perform for our growth. This gives us the immediate choice of actions from amongst many possible options. These dramas are planned in the timeless non-physical and non-physical assistants help us in our physical performance.
Our choices in these dramas can be changed at any time. We are not held to any drama but have free will. This is what the experiences are all about: giving us each the chance to make choices among a number of options, in real time. The dramas will be changed as needed in non-linear time.
These dramas seem to happen one after another but they are actually all happening at one time, from the timeless non-physical perspective. Karma as a form of judgment for reward and punishment does not exist.
We must have direct experiences in order to truly learn; reading and words will not be enough.
While we are physical, a physical construct has been created to help us identify with the unique physical being we now are. This construct is the ego, or what I call the Awake Mental Voice, which has been perverted by improper narratives of life that have been created to damage and weaken the physical individual. The main focus of this damage is to keep a physical being from knowing about or connecting to their greater non-physical aspect.
Every thought is actually a 'thing' with energy of its own. These thoughts can create reality if they have enough energy to exist in the places we cast them into.
While we are physical, most of our reality is co-created with others. We are learning how to create reality together with others.
Since each one of us is a conscious creature of energy, many of the lessons which are important for us to grasp are about how to use and conserve energy. We must learn how to use energy properly, even though there is an almost unlimited supply. Learning how to work as a group to share energy responsibly is a key to growth. Learning how to steal energy from others usually ends in disaster for non-physical beings.
Matter and energy are probably equivalent, somewhat like the Einstein equation. However, I am not sure that light speed is the constant in that relationship. Personally, I think there is no such thing as matter; that dividing up the universe into matter and energy is actually an observational error on our part because of our sensory biases in this physical place.
I think this physical universe is made up of energy and empty space, with that space being alive with potential energy. Conscious thought has the ability to interact with both the existing energy structures and the empty space to create new structures as desired…if we know how.
There is no such thing as metaphysics. Everything is physics.
There are many universes and limitless opportunities for experiences.
Everything we experience is subjective. It is up to us to decide how truthful and worthy the experience really is. We must not rely on any earthly resource outside ourselves to make that judgment for us. We must build on our own experiences, testing carefully and questioning carefully.
There is nothing imaginary, dreaming or asleep about anything that happens while physical. These dramas are as real as they can get and are to be experienced in great detail. The main reason to be alive here is for the great joy of such experiences.
Everything that happens in the physical happens now. There is no past and there are an infinite number of potential futures. Our job is to create an appropriate future by making good choices now. There is only now in the physical time space.
The physical earth is the body of a being who gave us life. She is with us constantly and we can connect to Her if we know how. However, She is much more than just the body of our physical Earth.
That said, there is no omnipotent god who created everything and sits in judgment. She has no omnipotence and does not demand obedience or reverence.
There is no hell or heaven since there is no judgment.
There are creators of life in this universe. If we are the physical parents of a child, then we, too, are a creator of life.
The universe is infinite and is constantly being consciously co-created by every conscious entity in this universe.
There is no limit to this process of personal growth and experience, as all of life is a process at the level of the non-physical experience. We never arrive.
Quality of thought and action is very important. Quality is an attribute of consciousness.
Discrimination on our part is a very important aspect of learning during our experiences. Not being discerning can lead to our enslavement.
Discrimination and discernment can help keep us from falling under the control of entities that want something from us. Evil intent exists and it is part of our duty as a conscious being to learn how to identity evil intent and avoid it.
The process of creating life, of being a part of the living   experience and growing in abilities and quality in that experience, is precious beyond words.
These characteristics are based on my experiences alone. I strongly suggest that everyone reading this write out a list of characteristics for your own universe, based upon your knowledge and experience as of this moment. You cannot build a foundation and take a stand if you do not know where you are right here, right now.
My universe gives each of us the potential of infinite possibilities - but limits us to our personal skills and actions, making each of us responsible for our own growth in all areas. My universe has no 'God' and no salvation, only each of us learning how to make it in this conscious existence. Help is available but so are very unhelpful distractions and potential failures. We learn by doing and by always being aware of our actions and their consequences. We must learn how to be observant and then create actions that are formed based on properly informed intentions. Sustainability in all things is a key since we are a being of energy. We must learn how to properly use what energy we have available to us.
It is important to note that while we are a physical being, our focus should be on doing the best possible job we can while in the physical. All these non-physical issues are important only as they help us make better choices while physical. They are not helpful at all if we fall off into an endless exploration of non-physical issues without the real ability to explore these issues experientially. Then the non-physical can become a distraction.
For instance, why is it important to have a discussion about how many levels or planes of existence there might be? This idea makes no sense if we really understand that the universe is infinite. Because someone physical was able to explore 7 areas of existence and then describes the universe as consisting of 7 levels is nonsense.
We should explore as much as we want and feel safe to explore, but it is important to always understand that what we are experiencing is only the tiniest fragment of something beyond our ability to describe, much less experience as a creature of the physical. We need to focus on what we can observe and understand directly and what issues we can directly control with our own thoughts and actions. There is always much more, as most of what exists is beyond our capacity to observe, understand or describe.
It should be fairly obvious that we cannot do this task very well as a physical being if we have no idea we are also a non-physical being.
It should also be obvious that a group of physical entities that have no idea of their real nature as non-physical beings can never create social structures or institutions that will be useful to the group.
In fact, it should be very obvious by now that mankind faces a catastrophe created directly out of not being aware of its true nature, as a part of Nature.
In my next essay, I will lay out some additional tools that can make a very large difference for a person who is able to connect to their larger non-physical nature.
On the Beach
17 August 2014
3:12 PM
Iba, Zambales, Philippines